Luxury hotel, Woldorf Astoria, built in 1897, is recognized as landmark in New York.
Top of the government from different countries used to stay here in the past, and often filed for movies.
Sunday brunch at The Peacock Alley restaurant located at lobby level of this hotel was
awarded as Top 10 hotel brunch by Fox News,
Top 10 Lunch by Open table,
and selected as one of the 4 most expected brunch in NY by Wall street Journal.
I could not make reservation last month in Dec., so made booking for Jan.
In the morning of brunch, I was excited and went to jog in the gym to make sure I will be hungry enough for all the food.
Entering hotel, you will find gorgeous lobby as high class hotel.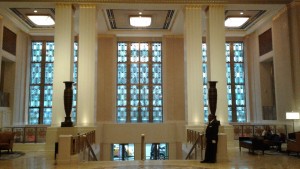 You will find The peacock by going straight forward, and there were already many guests who were enjoying buffet.
We were escorted to the table, and offered a drink that come with buffet.
Choices are, champagne, mimosa and bloody Mary.
Champagne for me, please.
I started with seafood. I am a seafood lover.
It makes me so happy to see piles of seafood.
Lobster, crab, shrimp, oyster, caviar, salmon, etc. so luxury foods!
I wanna enjoy all till I get completely full!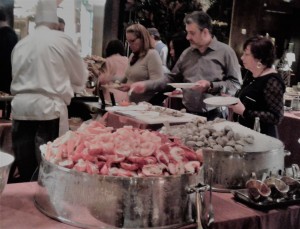 Soft but crispy lobster and shrimp.
Caviar with wasabi taste is interesting and my taste.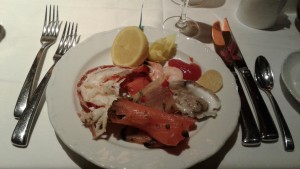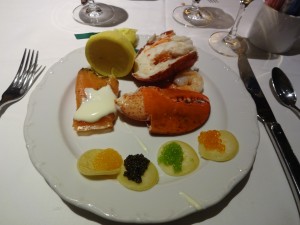 Next, move on to meat station.
Chef cut the brisket and special roast beef in front of you.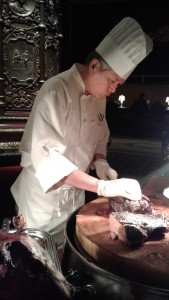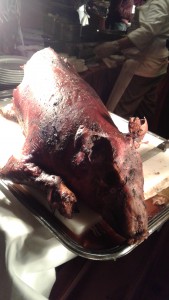 It is soft and can taste juice of meat once inside mouth.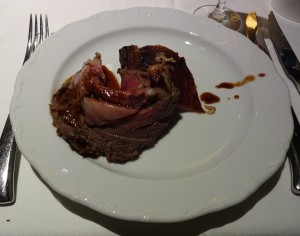 Good selection of prochute and cheese.
I have only some to taste here.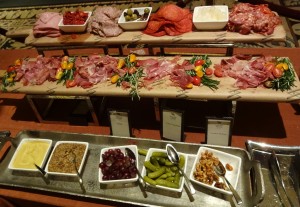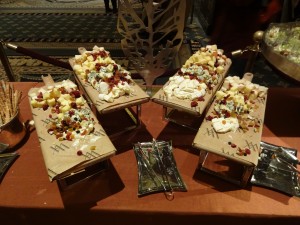 Chef will make your own omelet at breakfast station.
I choose mushroom and cheese. This is the omelet that melt in the month.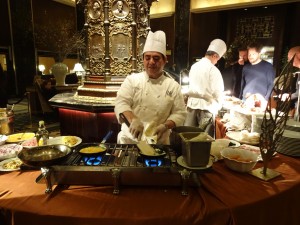 Most of ingredients are coming from local, and fresh vegetables and honey are made at the roof garden that is located on 20th floor of the hotel.
Last is the dessert station. There are so many colorful sweets. It is the serious stage for sweets lover.
I personally do not eat much sweets, but I saw a lady with a big smile on her face who has so many sweets on a plate that sweets almost fell.
Seeing her make me smile.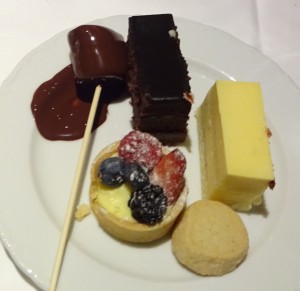 After lunch, coffee and tea is served.
With a great service, you can relax and enjoy champagne lunch by looking at elegant people passing by at the lobby.
It is little expensive as lunch.
$155 per a person including tax and tips, but why not treating yourself spoil as a reward once in a while.
By the way, this hotel was purchased by Chinese insurance company last year and will be closed at the end of this coming Feb. for renovation. It will last approximately 3 years, and 1/3 of rooms will be upgraded and use as hotel rooms, and other 2/3 of rooms will be sold as luxury condominiums.
So, you have another 4 times Sunday brunch.
If you are interested, please hurry up for reservation!
Peacock Alley
Tel : 212-872-1278
Address : Waldorf Astoria New York, 301 Park Ave, New York, NY 10022
Website : http://peacockalleyrestaurant.com/