The Boil Waverly,
Newly opened New Orleans-style seafood restaurant in the Village.
OMG! This restaurant is so much fun! I love this place.
When you are seated, the waiter will make you wear a bib and blue rubber gloves.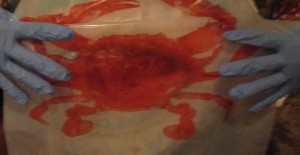 I had the fried oysters as an appetizer and the Lobster & Crab Combo for my main.
The big, fried oyster was juicy and delicious.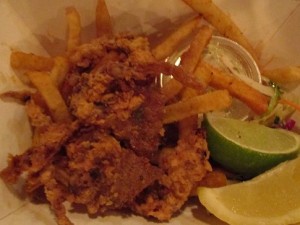 The Lobster & Crab Combo was served in a big plastic bag and dropped right in the middle of the table.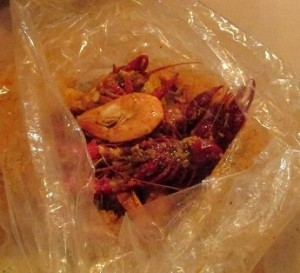 You have to pick the shrimp from plastic bag, twist the head off, chew on the head and remove the shell on the tail.
Everything is done with your hands like an animal 🙂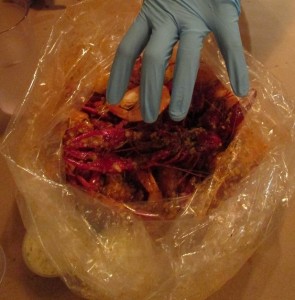 Things get messy and your mouth and hands will be covered by the delicious sauce,
but do not worry, everyone in the restaurant looks the same 🙂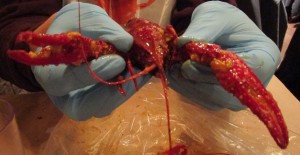 And dipping the bread in the sauce is another treat.
In my opinion, the bread is better if it isn't toasted so that it can absorb more sauce.
It is delicious and the price is reasonable as well.
It might not be good for a first date though.
I strongly recommend The Boil Waverly when you want to have fun while you are eating.