If you want to enjoy sophisticated French-American fare, Tocqueville is the place to go.
In the weeks before Christmas, Union Square is crowded with the Christmas Market and Farmer's Market.
Located at 1 East 15th Street, a residential street just off of Union Square, Tocqueville welcomes you with delicious cuisine and excellent service.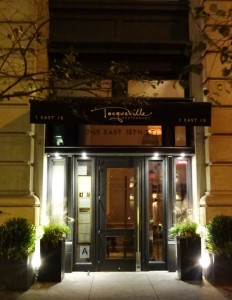 The restaurant has received a 4.8 rating from Zagat and was the guide's top American restaurant and in 2015, it was awarded Top Food. Additionally, Beverage Media awarded Tocqueville's wine list in 2016 for its variety.
The restaurant opened in 2000 and has become a beloved destination by local New Yorkers for its food, service and decor.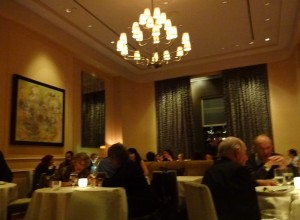 Because of its proximity to the Union Square Farmer's Market, they have access to the freshest seasonal vegetables available.
My top 3 recommended dishes are as follows: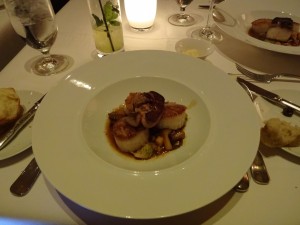 Seared Diver Sea Scallops and Foie Gras
wild mushrooms, braised artichokes and cider vinegar gastrique
Truffled Creamy Parmesan Grits and Sunny Side up Country Egg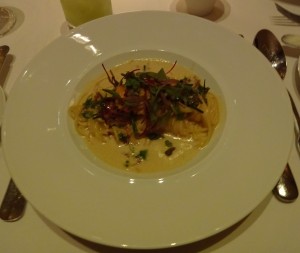 California Sea Urchin and Angel Hair Carbonara
"TOCQUEVILLE"
1 E 15th St, New York
(212)647-1515