Sadelle's has been a very popular brunch spot since it opened in 2015.
It is my favorite brunch spot in New York City.
Major Food Group manages this restaurant.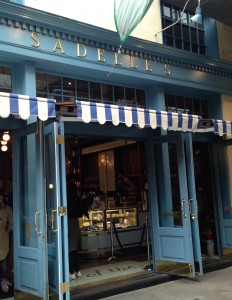 Entering from the cobalt blue door, it is refreshing because of the high ceiling and skylight.
As you enter, there is smoked salmon sliced by hand and bagels displayed on the right. This can be purchased if you would like to bring something home.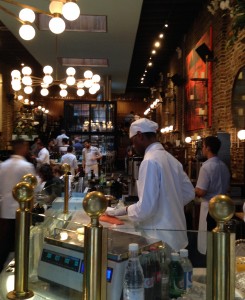 It is located in the center of SOHO. You need to book in advance for brunch on weekends.
The most popular dish here is the salmon & bagel tower which is fun to share.
The smoke salmon here is delicious and the bagel is one of the best in New York City.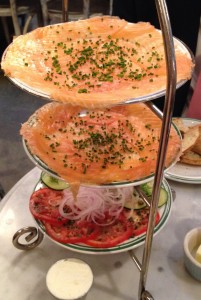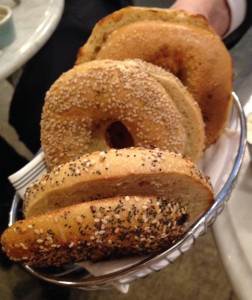 The dessert is very popular here but it's a bit too sweet for me.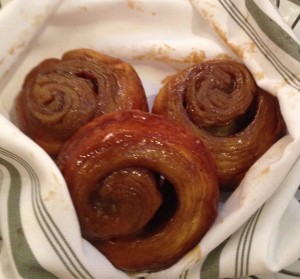 Info as follows: