I am addicted to Astoria Seafood.
It is located just off of Main Street in Astoria so it's in a quiet neighborhood.
It is both a retail fish shop and a restaurant.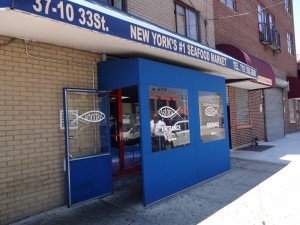 So many choices of fresh seafood.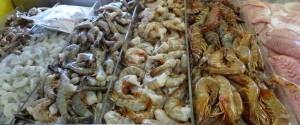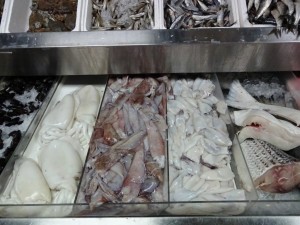 You pick whatever you would like to eat and put it in a plastic bag.


Then just bring it to the counter, the fish is weighed, you pay based on the weight, tell them how you would like your fish cooked and then it's delivered to your table.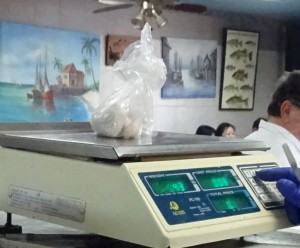 The inside of the restaurant is very simple. Kind of like a diner.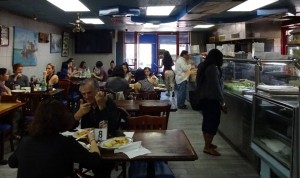 Don't forget to ask for garlic bread. It's excellent but sometimes they forget to give it to you.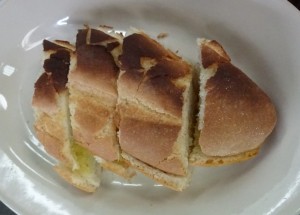 Try having your seafood fried. It comes out perfectly crispy.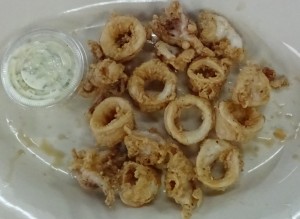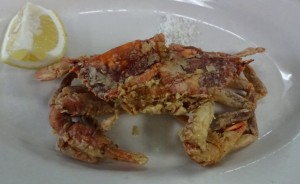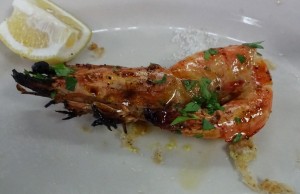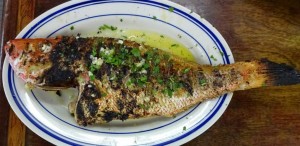 We had all of this food for only $40 and you can bring your own bottle. Just don't forget to bring a corkscrew if you are drinking wine. You also need to supply your own glasses.
Salt and pepper as well as Ketchup is available but feel free to bring your own seasonings. I brought truffle salt.
It is very crowded during peak lunch and dinner times so it is best to go early or late and don't forget, you can purchase seafood to cook at home as well as eat in.
Astoria Seafood
OPEN: Mon-Sat. 10:30AM-11PM
TEL: (718) 392-2680
ADDRESS:37-10 33rd St,Long Island City, NY 1110
SUBWAY: 5 mins. walk from Line N, 39th Avenue Station