I always look forward to going to the Sunday Farmer's Market on the Upper West Side.
It is fun to look at the organic vegetables, fresh fish (always a queue for the fresh fish), artisanal cheeses, wine, pies and homemade cakes and cookies.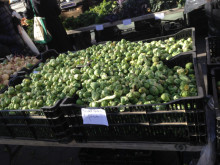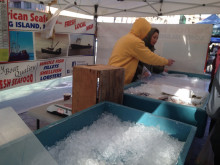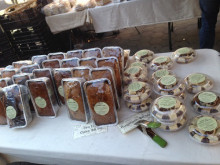 The market is located on Columbus Avenue between 77th and 81st Street. The hours are from 10:00AM until the evening and is very popular with the locals.
Across the street from the Farmer's Market is the Green Flea Market.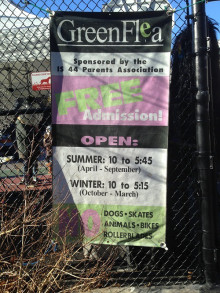 The Flea Market opens at 10:00AM and sells antique furniture, plates, and clothes including furs even in the heat of the summer.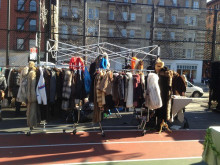 While browsing at the Flea Market, I fell in love at first sight with a vintage bag and purchased it immediately. The tag inside says "Made in France". I wonder it that's true? Anyway, I like it 🙂