Dinner cruises are expensive and the food is not very good.  Also, cruises that last a long time can get boring.  That's why I recommend a 90 minute cruise without dinner.
It's best to get your tickets in advance since these cruises frequently sell out.
Alcohol is served onboard so you can enjoy the scenery with a cold beer.
Skyscrapers at sunset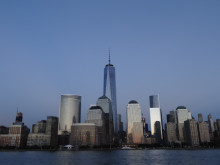 Statue of Liberty at sunset (I like the Statue of Liberty)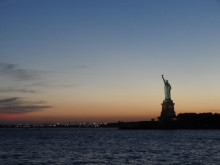 Beautiful views like this one.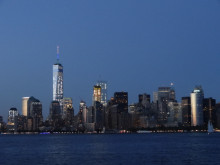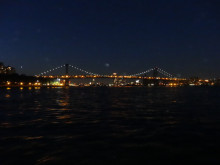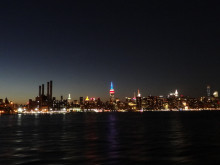 I did not upload a picture but people have fun doing the famous Titanic pose (Of course I did this as well)
It can get cold and windy so please bring something to keep you warm.