Tavern On The Green
Long time ago,  shepherd used to live here,
Restaurant / bar Tavern on the green.
It is often used for movie.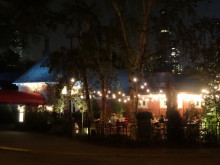 Before, it was famous as gorgeous restaurant for celebrities, but went bankrupt in 2009.
It opened again in 2014 by new owner as casual restaurant/bar.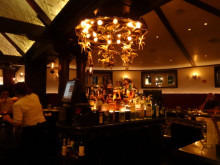 Food is ok. It might be good idea to have drink after walk in central park, but
my recommendation is Friday night.
There is live jazz band and swing dancers enjoy dancing in front of stage.
Admission free.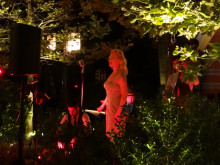 You can just have drink at the bar. No cover charge.
During summer time, you can enjoy jazz and watch dancers while having dinner at outside table.
 WInter time, band will be inside. Band is called Fleur seule. my favorite.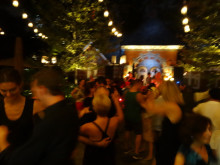 People are just enjoying dinner or drink first, but after having glass of wine, they start joining dancing. It it so fun and will be a great memory of your trip.